Time permitting, after dropping off my stepson to school in Rancho Peñasquitos (Skip to Market Snapshot), I like taking the pups on a quiet walk or jog through the local preserve. Fall is a beautiful time to visit and be reminded that even in San Diego, seasons do exist. The Los Peñasquitos Canyon Preserve is a stretch of 4,000 acres flanked by suburban homes situated approximately 20 miles from Downtown San Diego. I always remember to pack a large water bottle for the trail as water fountains are located at the trail heads. With relatively flat terrain pockmarked by the occasional hill or incline, there is plenty of trail suited for someone looking for a tranquil walk or run. Water features include trickling streams and mini falls–rain permitting. Download a free trail map HERE.
Cyclists are also welcome but all visitors should pay attention to trail markers that can restrict usage for cyclists, horses (yes, horses!), and foot travelers. Leashed dogs are also welcome and of course don't forget to clean up after your pet! To keep everyone safe, cyclists and pedestrians should stop and give horses the right of way when encountered on the trail. Every time I visit, I seem to come up on something new that this preserved space has to offer.
Residents of Rancho Peñasquitos (Skip to Market Snapshot) also have the opportunity to participate in a community garden located near the historic Ranch House. If you are lucky to have timed your visit to the preserve well, you may just meet a volunteer and be invited to help feed the chickens and goats.
The local flora and fauna is identified throughout the preserve and take special care to be vigilant on behalf of the critters and crawlers that call it home. Many are on the threatened or endangered lists.They deserve to have their space respected. If you are new to the community and would like to get involved as a volunteer, visit The Friends of Los Peñasquitos Canyon Preserve for a list of volunteering opportunities.
If you would like more information about the preserve or to speak with a park ranger about additional resources, reach them at (858) 538-8066 or (858) 484-7504. Sports fields and equestrian stables are also located adjacent to the preserve.
Want some company on your hike? Let me know and I'll connect you with fellow trail blazers or simply grab my pups and hit the trail with you: CassandraAltmann@gmail.com.
RANCHO PEÑASQUITOS MARKET SNAPSHOT
Average sales price in September 2016 for single family detached homes: $720,298.
Average price per square foot September 2016 for single family detached homes: $355.
Currently 35 single family detached homes listed for sale in MLS (as of 10/18/2016).
Currently 61 single family detached homes in escrow according to the MLS (as of 10/18/2016).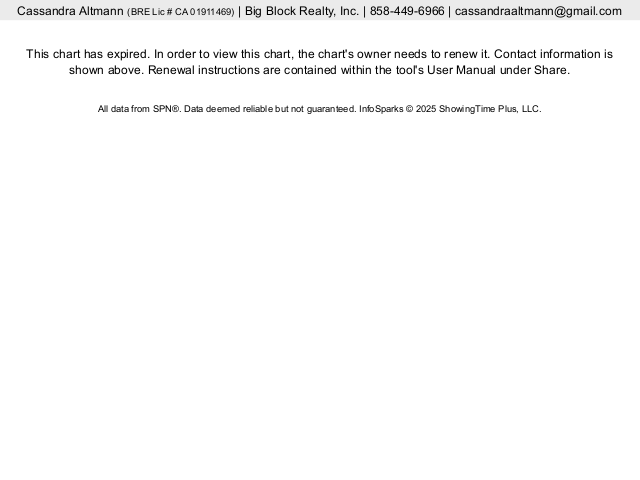 Information is deemed reliable as of 10/18/2016. For an updated market analysis, please contact me at CassandraAltmann@gmail.com.